Navigate to portal.azure.com
Head to resource groups to find your task service

3. Select your task service

4. On the left pane, scroll down to the 'Development Tools' Section and select 'Advanced Tools'.

5. Select 'Go' on the advanced tools page.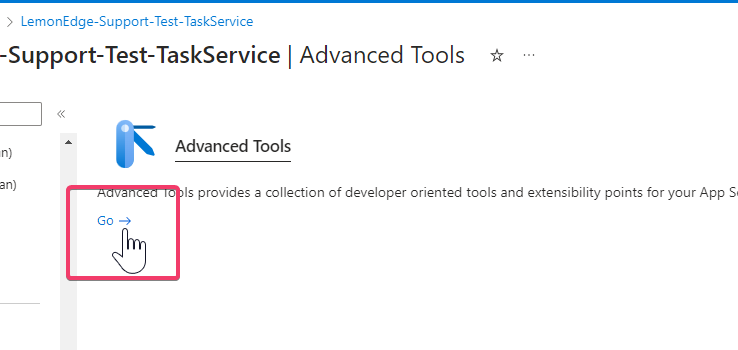 6. Here you will find your Kudu site for your app service:
Kudu gives you helpful information about your App Service app, such as:
App settings
Connection strings
Environment variables
Server variables
HTTP headers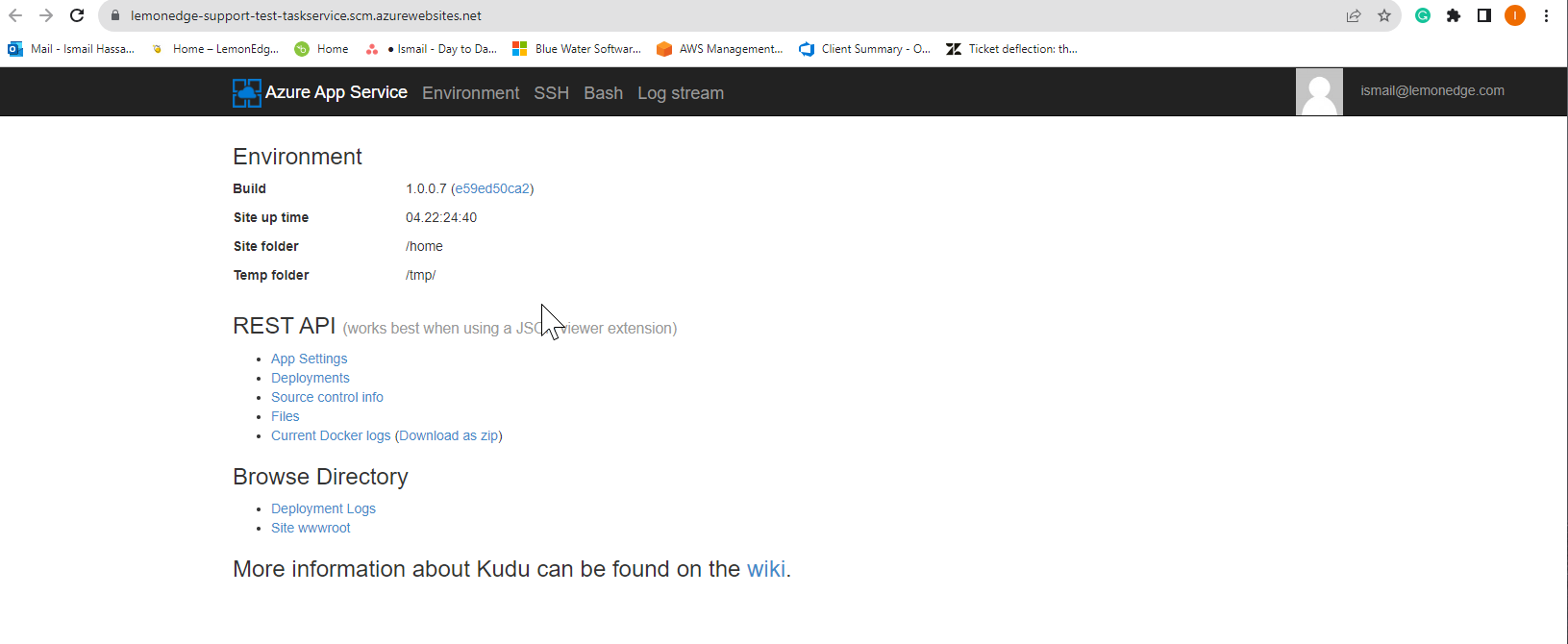 7. In the URL of the site, add
/newui

This will take you to this page:

8. Go to File Manager on the left panel; then go to Log Files.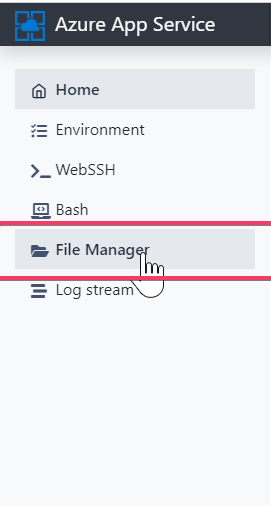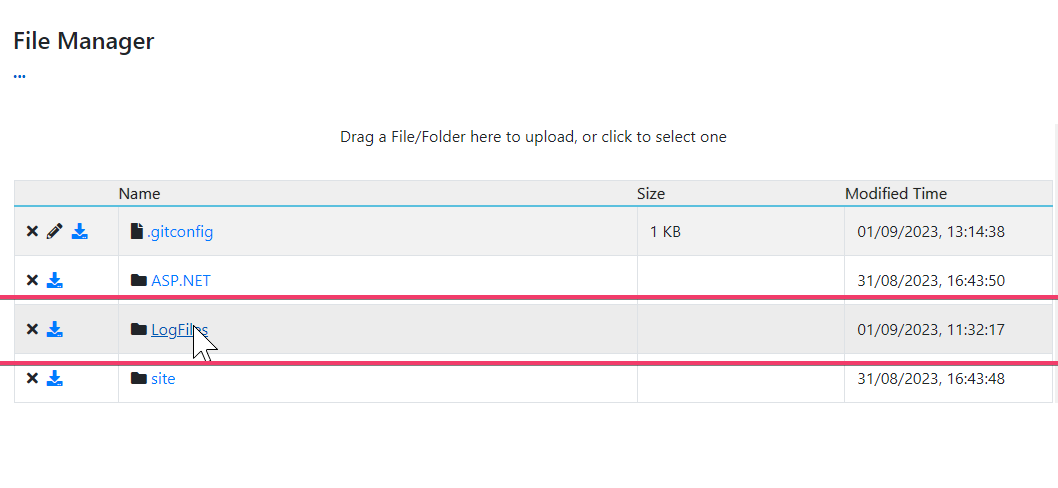 9. Here you will find the logs you want; they are dated and should have _default_ in the name.